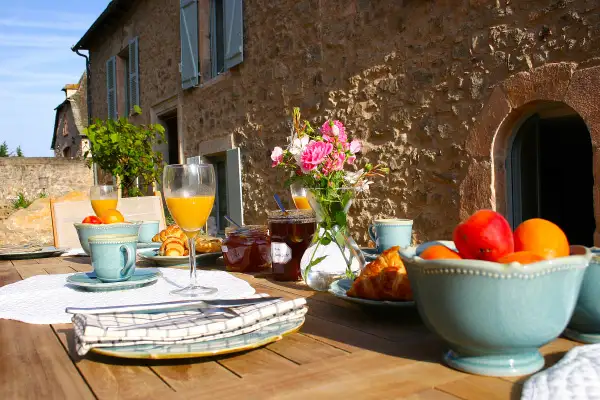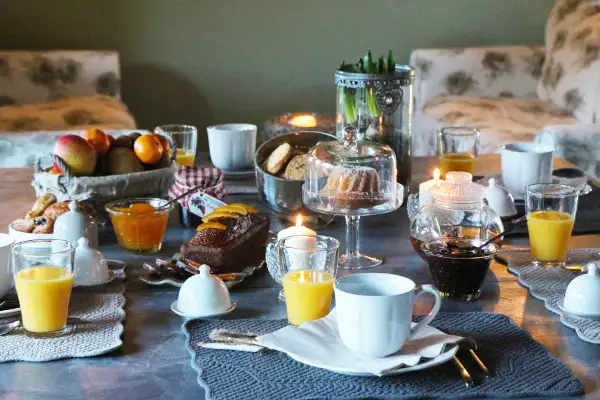 A continental breakfast is served from 8am to 10am on the terrace or in the dining room.
Unlimited drinks of your choice are served (coffee, tea, chocolate, herbal teas, fruit juice) to accompany cereals, local bread, butter, fresh seasonal fruit as well as jams, compotes, yogurts and homemade pastries.
The breakfast is included in the price of the room.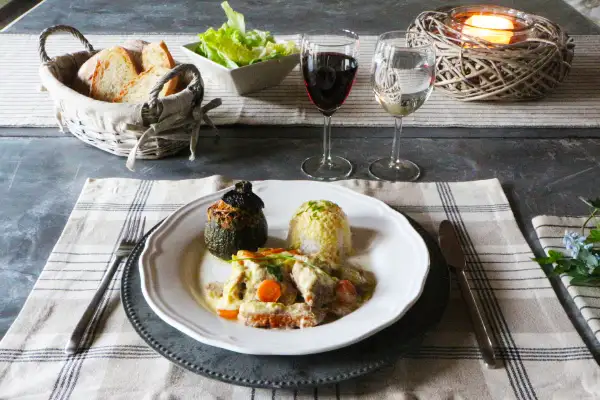 Join us for a relaxed and friendly meal around our table in the living room, on the terrace or in the evening in the garden.
We'll share with you the traditional heritage of generous and original Aveyron cuisine with a modern twist.
We favour local organic produce and market cuisine.
The table d'hôtes is open Monday, Wednesday, Friday and Sunday (by reservation the day before).
Price: 25€ per person.
Remember to let us know if you have any food intolerances. Vegetarian meals are possible. We are happy to provide small homemade dishes suitable for children.
For late arrivals or midday snacks, we offer a brushcetta and salads board.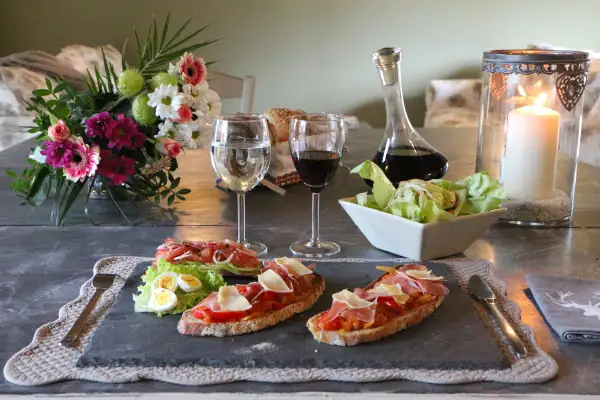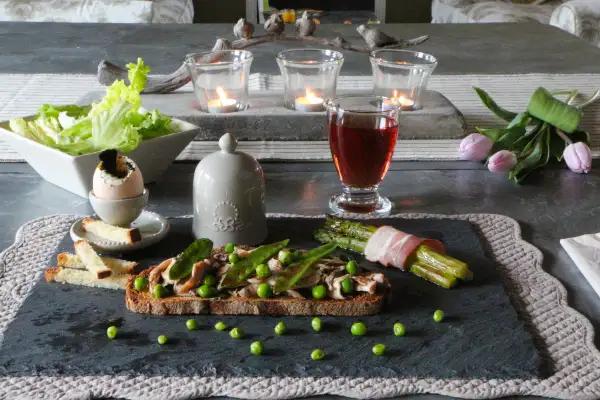 Wide range of brushcetta available according to local seasonal availability, salads and mille-feuille of vegetables with sun-filled colours and flavors.
A glass of wine and fruit salad included.
Monday, Wednesday, Friday and Sunday (by reservation the day before).
Light meals menu board: 15€ per person.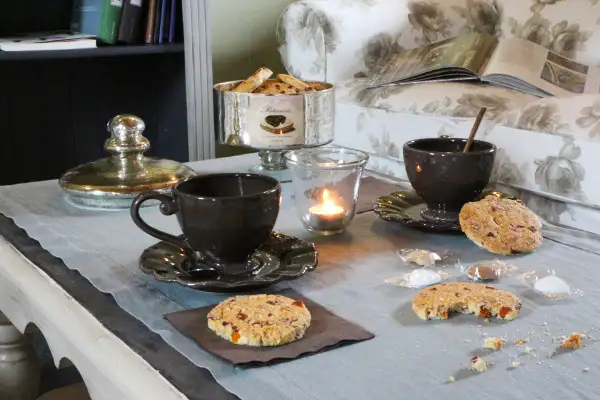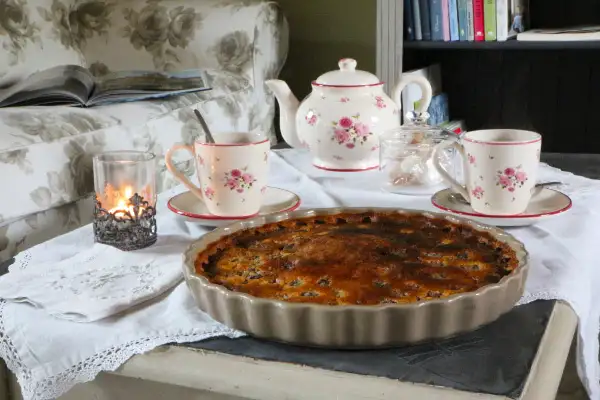 Rediscover the pleasure of a home-made pastry or a homemade ice cream in a relaxing and soothing setting.
Fruit juice, hot chocolate, teas, coffee variation, a great opportunity to discover new flavors and get lose yourself for a moment.
Gourmet tea: 5€ per person.